Omnichannel retail marketing offers excellent opportunities to increase customer satisfaction and boost customer loyalty in the long term. In the process, omnichannel…
read more
Omnichannel retail marketing offers excellent opportunities to increase customer satisfaction and boost customer loyalty in the long term. In the process, omnichannel...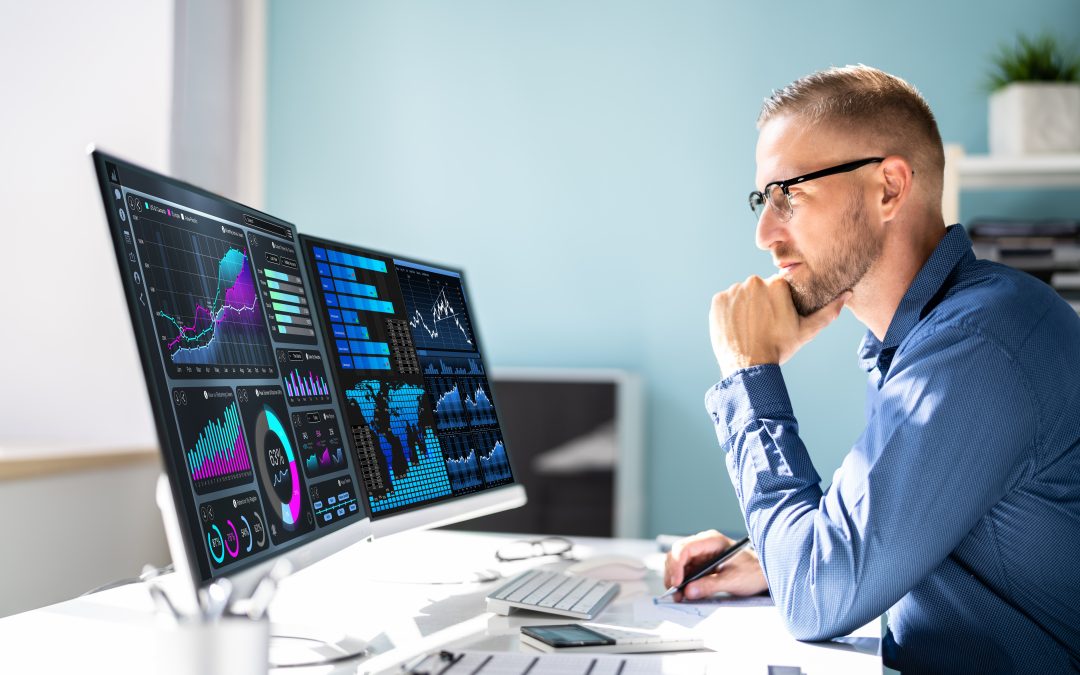 Due to rapid digitization, the topic of omnichannel is also moving more and more into the foreground. Because it increasingly relies on new technologies to provide your clientele...
Conditions in the retail sector are often very different from those in other sales channels. Personal support and advice are in the foreground to ensure a...
In the last 2.5 years at PRofiFLITZER GmbH, Ron has shown great dedication in restructuring our sales and marketing team, developing new business areas in...
Once a year it's "come together" and it's all about Intel. - Intel invites key industry representatives and computer industry manufacturers to a...
In February 2020, we took over the coordination and management of window dressing for Müller's stores in Germany, Austria and Switzerland...
PRofiFLITZER also lends a hand and actively provides support for the people in Ukraine. We have created 4 relief actions. We would be pleased if...
The purpose of this day is to raise awareness of women's rights and gender equality around the world. Women are recognized for their achievements and...
There are 6000 languages in the world, but half of them are in danger of disappearing. UNESCO therefore celebrates Mother Language Day once a year. And recalls the importance ...
Since 01.02.2022 Anett Meyer supports our team in the area of New Business and Business Development. With her, we were able to gain a valuable manager and...
With Nicole Baccarini, PRofiFLITZER has been able to gain a digital marketing & new business manager with over 17 years of multichannel marketing experience...
If anyone knows where the second sock is hiding in the washing machine, it's our Dietmar! You need a washing machine ...
A year full of challenges lies behind us. Socially, but also in the business of many of our customers. PoSLive is now celebrating its first anniversary, ...
Do you have questions about the latest Microsoft Surface models, Microsoft 365 or Windows laptops? Or would you like to make your home office ...
The turn of the year is always accompanied by good resolutions. With the start of a new decade, the whole thing sounds even better. For a decade can be ...
In our article on the holiday business, we had reported that the period of late November, early December is the peak ...
Since the end of last year, Ceconomy, parent company of the consumer electronics retailers Media Markt and Saturn, has been making headlines. The reason was initially that ...
Retail is dead! Long live retail! - To understand how we, as your partner in all things retail, will shape the future of brick-and-mortar retail ...
With Ron Draudt, PRofiFLITZER has gained a true multi-talent. 20 years of experience in both brick-and-mortar and online retail and the ...
Living diversity and valuing this diversity has a positive impact on society in Germany. We are firmly convinced of this ...
When Elon Musk, in a BBC interview, is asked about the Amazon CEO, he wryly responds "Jeff who?" What follows is a somewhat clumsy ...