Mother tongues at PRofiFLITZER
There are 6000 languages in the world, but half of them are in danger of disappearing. UNESCO therefore celebrates Mother Language Day once a year. And reminds us of the importance of language diversity.
Since 2000, the world cultural organization UNESCO has been celebrating International Mother Language Day. Every year on February 21, the United Nations commemorates the importance of language as a cultural asset. One language is lost every two weeks, according to UNESCO.
The date is not chosen at random. It recalls that in 1952, the then government of Pakistan decided to make Urdu the sole official language. Urdu, however, was spoken only by a small minority. Therefore, on February 21, 1952, people took to the streets to protest the project. Far more, 98 percent of the population in what was then East Pakistan, spoke Bengali. In 1971, the then East Pakistan declared Bengali as the national language in the newly formed state of Bangladesh. Bangladesh made a request in 1999 to declare February 21 as World Mother Language Day.
This was the starting signal for our campaign "Mother tongues at PRofiFLITZER", in which 12 of our employees introduce themselves in their mother tongues Turkish, Arabic, Spanish, Italian, Bosnian, Iraqi, Hindi, German and Persian.

and Persian.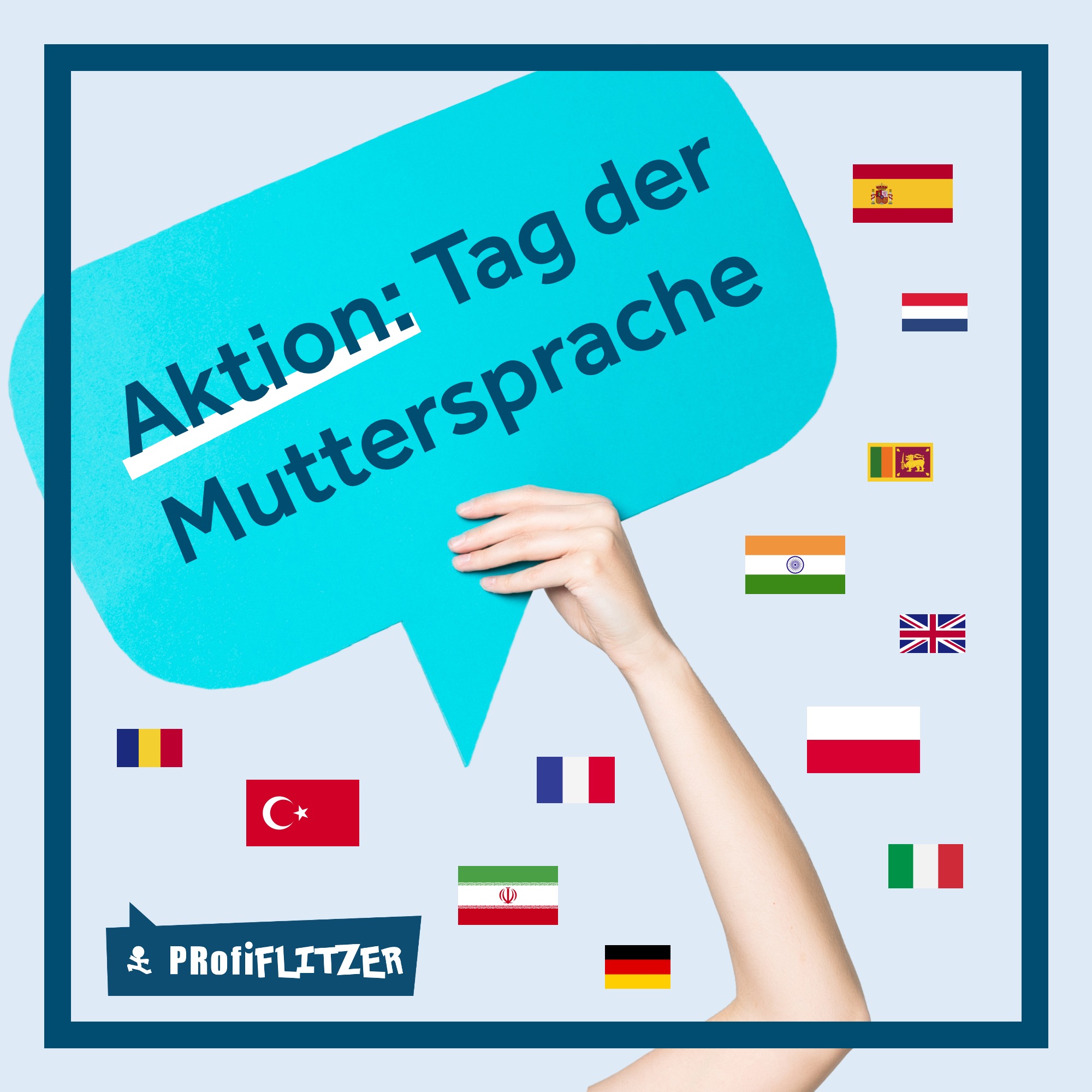 Living diversity and valuing this diversity has a positive impact on society in Germany. We are firmly convinced of this. Since its founding in 2004, PRofiFLITZER GmbH has advocated an appreciative and prejudice-free working environment that values talent on the basis of its performance – regardless of age, gender and gender identity, ethnic origin and nationality, religion and ideology, sexual orientation and identity, or physical abilities. That is why we have signed the Diversity Charter.
Mario Thom and Bastian Müller
Founder and CEO of PRofiFLITZER GmbH
[1] World Mother Language Day: "Good morning" in 19 languages. www.dw.com