Sales Promotion and Merchandising
The challenge: Fjällräven is an outdoor clothing and equipment company committed to making nature more accessible to everybody. In order to support the store employees in providing specialist advice and maintenance within outdoor stores, Fjällräven was looking for a personnel service provider who could gain a foothold in the markets in line with market development.
The solution: Starting with the active search for staff with a special affinity for the outdoors, all-rounders were selected who were able to take on specialist sales advice as well as active merchandising in store. In addition to the staff training provided by Fjällräven specialist advisors at the Globetrotter premises in Berlin, the eligibility of the staff was verified through follow-up training via video conference. Checking the locations for suitability and quality enabled precise personnel management and processing. In addition to services such as interim and final presentations, tools were provided for an operational overview, analysis and planning of further sales support measures.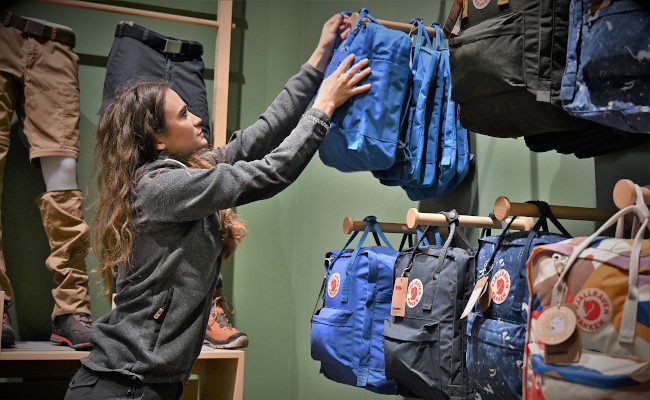 Key data
Customer:

Fenix Outdoor E-Com AB

Projects:

Specialist advice and merchandising

Trade houses:

Globetrotter

Country:

Germany

Time period:

Q4 2019
Strategy
Recruitment and management of promotion staff including operational planning and review of tasks
Monitoring and oversight of performance via myMissions
Constant visual documentation via myImages
Outcomes
Increased brand presence during the most profitable period of the year
Raising of awareness of the Fjällräven brand and its range of products
Attractive, neat design of the shop-in-shop space in order to optimise customer satisfaction
Support of the store staff in advising customers and looking after the retail space
Communication of Fjällräven's sustainability both within the production process and in the durability of the products
Support of marketing planning with up-to-date and comprehensive market data
Get started with PRofiFLITZER
Our vision is today's reality. The result of our successful development work is perfectly organised audition processes, as well as the employment of helpful online tools. We have set ourselves the goal of becoming Germany's best PoS service provider. We are very proud to offer our services to an extensive clientele of renowned companies and to win over more and more customers than ever before.